At a GlanceReport 9—Investing in Canada Plan
On 29 January 2020, the House of Commons passed a motion asking the Auditor General to audit the Investing in Canada Plan (the Plan).
The Plan is a large collection of new and existing programs that commits $188 billion in public funds toward addressing long-term economic, environmental, and social challenges for Canadians.
Infrastructure Canada—as the lead department for the Plan—provided only a partial picture of progress toward the Investing in Canada Plan's objectives and expected results.
The department was not reporting on legacy programs against expected results. These programs amounted to almost half of the Plan's funding.
Funds were not being spent as quickly as planned. Each year, federal partner organizations moved planned spending to later years.
The key federal organizations could not demonstrate that the Investing in Canada Plan was on track to meet its expected results and objectives.
The Plan's 5 theme areas are public transit, green infrastructure, social infrastructure, trade and transportation infrastructure, and rural and northern communities.
Twenty federal departments, agencies, and Crown corporations are responsible for supporting Infrastructure Canada in implementing the Plan.
Infrastructure Canada, the Canada Mortgage and Housing Corporation, and Indigenous Services Canada, accounted for around 83% of the Plan's $188‑billion commitment.
To improve monitoring, tracking, and reporting on progress toward the Investing in Canada Plan's objectives, Infrastructure Canada should work with its federal partner organizations in the plan and with central agencies to determine:

how to better measure projects' progress toward the plan's objectives,
which legacy programs are meant to contribute to the plan's objectives and how to report on them, and
what information the department needs from federal partner organizations to provide public reporting on the plan that is consistent, comprehensive, and easy to understand.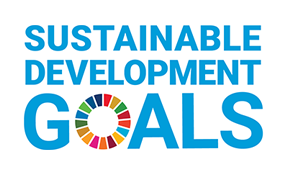 The Plan and its reporting framework made no mention of the United Nations' Sustainable Development Goals, despite the government's commitment and the Plan's potential to contribute to achieving them.
Visit our Sustainable Development page to learn more about sustainable development and the Office of the Auditor General of CanadaOAG.
Related information