What does it mean to work at the
Office of the Auditor General of Canada

OAG?
Challenging, meaningful work. A culture of collaboration.
At the OAG, we always strive to be better. We aim to improve and adapt to the needs of our people—we want you to want to work here. We recognize the value of different educational, professional, and cultural backgrounds within our team. We also recognize that continuous learning is essential to our success. By supporting your personal and professional needs, we foster a better workplace so that together, we are able to do our best work for Canadians.
Want to know more about working at the OAG? Discover what's different about a career at the OAG.
Our work
"The best thing about working at the OAG is seeing the impact of your work on the management of government programs and services, and ultimately the lives of Canadians."
---
Awards
Canada's Top Employers. The OAG is proud to be one of Canada's Top Employers for Young People as well as one of the National Capital Region's Top Employers.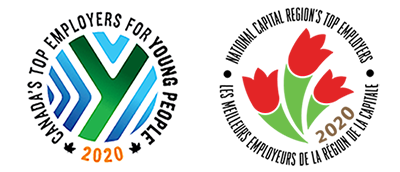 If you need help or information about your application or our staffing process, please email us.