At a GlanceReport 3—Scientific Activities in Selected Water Basins
This audit is important because harmful algal blooms are a significant and growing problem in bodies of water across Canada. These blooms affect the health of humans and ecosystems and have economic consequences. Climate change is expected to contribute to more frequent and severe harmful algal blooms. To contribute to reducing the risk and impact of harmful algal blooms, federal departments need to coordinate—among themselves and with external groups—to address the problem of excess nutrients.
Having complete information on risks to water quality helps ensure that scientific activities are focused on threats to water quality.
Despite the differences in the mandates of Environment and Climate Change Canada and Agriculture and Agri-Food Canada, they share a priority of protecting and sustainably managing water resources.
Both departments used information on risks to water quality to guide scientific activities but did not formally share this information with one another.
Coordination of scientific activities took place but was limited in the Wolastoq, Saint John River.
Although project coordination was taking place in individual projects, we also found that the departments had missed some opportunities to better coordinate projects in the basins we examined.
For decades, several governments have expressed concern about the levels of excess nutrients and the water quality in all 3 water basins.
Excess nutrients, in combination with other factors such as a warming climate, can lead to runaway growth of algae, such as the blue-green algae (cyanobacteria) naturally found in many types of water systems.
The departments established joint watershed science coordination committees in 2018 for Lake Erie, Lake Winnipeg, Missisquoi Bay (a body of water in Quebec and Vermont), and the Atlantic region.
To enable comprehensive risk assessment and thus strengthen decision making on where scientific efforts should be directed, Environment and Climate Change Canada should achieve the 4 remaining goals of the risk-based basin-analysis tool.
Environment and Climate Change Canada and Agriculture and Agri-Food Canada should formally and consistently share with one another information on nutrient management and on current and emerging risks facing each water basin. This sharing would contribute to identifying areas of common interest that could benefit from the departments' coordinated scientific efforts and ensure that important risks are identified and addressed.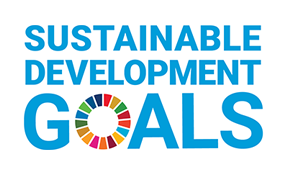 This audit relates to the goal of clean water and sanitation which seeks to ensure availability and sustainable management of water and sanitation for all.
Visit our Sustainable Development page to learn more about sustainable development and the Office of the Auditor General of CanadaOAG.
Related information