At a GlanceReport 2—Processing Disability Benefits for Veterans
Delays in obtaining disability benefits can significantly affect veterans' and their families' well‑being. Delays in receiving benefits may delay some veterans' treatments, inhibit their access to other programs and services administered by the department, and cause them to feel a lack of respect for their service.
If the department cannot determine the effects of its efforts, it cannot know whether its efforts are improving wait times. According to the Veterans Bill of Rights, veterans have the right to receive benefits and services in accordance with the department's published service standards.
Although Veterans Affairs Canada made some improvements, overall wait times did not improve.
The department's service standard was to process applications within 16 weeks of receiving all of the information required to process them, for 80% of the applications. Our analysis showed that in the

2020–21

fiscal year, the department met its service-standard target 39% of the time.
Women waited longer than men for a benefits decision on a first application—47 weeks for women compared with 38 weeks for men. This also represented an overall deterioration for both groups from the results of the Ombudsman's report, which reported that women waited 31 weeks for decisions, while men waited 23 weeks.
According to public departmental data, a total of 43,227 disability benefit applications were awaiting a decision, including first applications, reassessments, and departmental reviews, as of 31 March 2021.
Veterans applying for disability benefits for the first time waited a median of 39 weeks for a decision, which is a long way from the department's service standard of 16 weeks in 80% of cases.

Royal Canadian Mounted Police

RCMP veterans had to wait significantly longer for benefits decisions for first applications (51 weeks) than Canadian Armed Forces veterans did (37 weeks).
Highlights of our recommendations
Veterans Affairs Canada should address weaknesses in the quality and organization of its data. This would allow the department to better monitor the Disability Benefits program and use the data to inform decision making about efficiency improvements.
Veterans Affairs Canada should work with central government agencies to establish a sustainable long‑term resourcing plan for processing disability benefit applications in a timely manner. This plan should consider the number of applications the department expects to receive and the efficiency it expects to gain from its process improvement initiatives.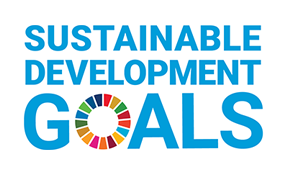 We looked at how long different groups of veterans, such as francophones, women, and rcmp veterans, had to wait for a decision about first applications for benefits because of Veterans Affairs Canada's commitment to consider the way that changes in its processing of applications for benefits would affect different groups of recipients. The department's commitment was also aligned with the United Nations' Sustainable Development Goal 10, which is to reduce inequality for different groups of people within and among countries.
Visit our Sustainable Development page to learn more about sustainable development and the Office of the Auditor General of CanadaOAG.
Related information