2019 Fall Report of the Auditor General of Canada—CBSA and CSC did not do enough to maintain workplaces free of harassment, discrimination and violence
2019 Fall Report of the Auditor General of CanadaCBSA and CSC did not do enough to maintain workplaces free of harassment, discrimination and violence
Ottawa, 18 February 2020—A report from the Office of the Auditor General of Canada tabled today concludes that the Canada Border Services Agency (CBSA) and Correctional Service Canada (CSC) did not do enough to promote and maintain workplaces that were free of harassment, discrimination, and violence.
CBSA and CSC knew that problems of harassment, discrimination, and violence existed in their workplaces, but neither organization developed a comprehensive strategy to address them. Though both are required as federal employers to provide their employees with respectful workplaces, they had not set overall objectives or defined any way to measure and report on their progress in reducing harassment, discrimination, and workplace violence.
The audit found shortcomings in the way the organizations managed complaints, including inconsistencies in the handling of files and instances where employees were not told of informal recourses that might bring a faster resolution and restore working relationships more quickly.
The audit also found that in about a third of cases, CBSA and CSC dismissed complaints of workplace violence without an initial assessment of the complaint. When the Labour Program was called upon to review these complaints, it directed the organizations to go back and investigate them. With respect to harassment or discrimination grievance, the organizations provided a decision without analyzing the grievance in 10 to 25% of cases. Such decisions are unlikely to help foster employees' trust in the process.
Finally, the audit found that in the majority of harassment complaint cases that had been investigated and resolved, restorative actions had only focused on individuals involved, rather than on the affected team.
The Auditor General's survey of CBSA and CSC employees showed that respondents had concerns about respect in their workplaces. More than one third of survey respondents at each organization stated that they feared reprisal if they made complaints of harassment, discrimination, or workplace violence. They also had serious or significant concerns about organizational culture, and the lack of civility and respect in their workplaces.
- 30 -
The Report of the Auditor General of Canada on Respect in the Workplace is available on the Office of the Auditor General of Canada website.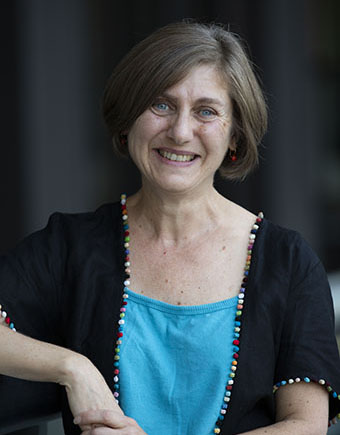 Martin Dompierre, Assistant Auditor General, and Susan Gomez, Director on the audit, are available for media interviews.
Please visit our Media Room for more information.